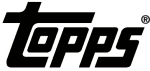 Any kid born in the 70s or 80s went mad for movie themed Trading Cards and I was no different. I would save up my pocket money or do extra chores just to get a few pence together
so, I could pop on down to the local Newsagents on the weekend and rummage through the trading card boxes looking for the pack that contained all the cards that I didn't yet have. Obviously, this was a futile exercise as until I opened the pack, I had no idea what was in there? And whether I needed what was inside or were they more multiples to add to massive stack of duplicates I'd already amassed. I would take the massive stack into School on the Monday to see if it would be possible to trade with my mates any that I needed.
What differs from Trading Cards of today is that there were a set number of cards, no limited edition, no autograph, relics, holograms, or any kind of special cards. Just a number of cards that typically presented a card for each of the main characters and then the rest told a simplified version of the movie.
 In the case of the following Superman II movie trading cards there were 88 cards and 22 stickers in the full set (110 total).  I wish I could say I resisted the urge to peel the stickers off and place them on any random surface I could find but alas not, so I present to you 88 cards minus the stickers for your enjoyment…