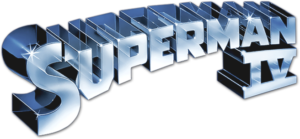 A set of 22 (cards 21 & 22 combined to make one image) German Lobby Cards from Superman IV – Die Welt am Abgrund (The World on the brink)
Lobby Cards were sent to Cinema's so they could advertise future movie releases, showcasing some of the scenes within the film.
What's great about these lobby cards is they feature the first incarnation of Nuclear Man (Clive Mantle), who was ultimately cut from the film when they reduced the running time to 89 minutes.
Will a full version ever be released… Who knows, but we would very mice look forward to seeing the movie as it was originally intended.