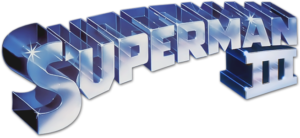 Description
An original Bermans and Nathans halter dress as seen worn by Valerie Perrine in her portrayal of Miss Eve Teschmacher in the film Superman (Dovemead Ltd., 1978).

As indicated by the tag on the inside of the dress, this dress was to be used in the scene of the film where Gene Hackman (Lex Luther) and Eve Teschmacher are attempting to infiltrate a United States Army and United States Navy missile test. While Eve was lying on the ground, pretending to be hurt after being in a car accident, Lex Luther reprograms two missiles as Eve distracts the soldiers. In an iconic scene with soldiers standing over her, this dress can be seen worn by the actress.
Bermans and Nathans, the legendary costuming company, was responsible for producing much of the outfits worn by the characters of the Superman film series. This particular dress,  much like the costumes worn by Christopher Reeve in his portrayal of Superman/ Clark Kent, feature a custom tag stitched on the interior. The Bermans and Nathans tag stitched in the dress reads, "Valerie Perrine./ 12339. Superman./ Lying on Ground."

This dress is accompanied by an August 1981 issue of Playboy Magazine signed by Valerie Perrine featuring her on the cover dressed as a parody of Superman/ Clark Kent, a glossy color poster showing Valerie wearing the red dress during production of the film and a retractable banner with stand used by Valerie while signing at events.

This will mark the first time the iconic red dress has been offered in the United States.

Includes a DVD of the film and a DVD of Stacey Souther's 2019 documentary Valerie, signed by Souther.
Banner Case: 38 x 12 inches
Estimate: $6,000 to $8,000